Major League Baseball playoffs have started (and the Jays are in!). This is a magical time of the year, where intensity and drama in the sport is at an all-time high. The postseason is also when legends are made. Names like Sandy Koufax, Reggie Jackson, and David Ortiz are synonymous with being clutch players, and they all built their reputations in the playoffs.
What is it about these games that elevates performance? Is it the increased intensity? The ultra-competitive, winner-takes-all environment? Whatever it is, there's no reason why you can't create a playoff-type environment in the office. No matter the size of workplace, there's always room for competition, whether it be individuals versus individuals, or teams of workers taking on other teams.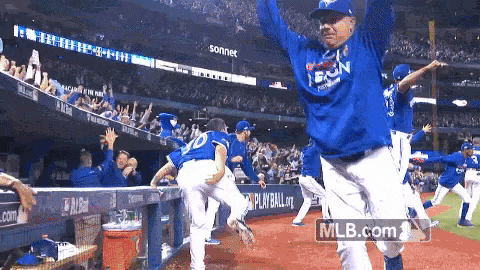 A competitive, yet friendly contest will encourage office stars to rise to the top, and might even improve productivity. Here are some examples of playoff-style competitions for the office.
Sales competition
Running a playoff among the sales team is a no-brainer. By their very nature, sales professionals are motivated by incentive, and thrive in a competitive environment. Whatever will help them meet their quotas or make them more money is something that they would be interested in.
Many companies utilize sales scoreboards in the office to motivate and create competition. But, what if you had a competition whereby the players were eliminated one by one via playoff match-ups. This type of added competition speaks to each individual's sense of pride, ensuring that employers get the absolute best out of their employees.
Marketing competition
Product/service promotion campaign ideas is the name of the game in marketing. While each department member typically has his/her role fairly well defined in a medium- to large-size business, creating friendly competition can help discover potentially hidden talents and versatility. In turn, this can elevate the overall productivity of the marketing team.
There are a myriad of marketing playoff scenarios to create. The department head could ask for players to come up with the next great product name or tagline. Alternatively, players could create presentations to showcase ideas for new product strategies or campaigns.
Accounting competition
What, you thought I was only going to mention the more glamourous departments? Not so. Every department works with accounting – whether they like it or not. Yet, these numbers-gifted people usually toil in obscurity.
Since this department is all about efficiency, it stands to reason that a playoff-style competition should be built around this concept.
The head of accounting just might find a potential protégé from a competition focused on how the company can be more efficient. Such a playoff will not only empower the players, but it just might save the company a little money in the process.
Production competition
If a manufacturer is succeeding, part of the reason can be associated with production quality and volume. Yet there's always something that a department head can do to take it up a notch. Balancing production quality and volume levels is a tricky thing. In other words, the competition should never affect the consumer experience. Keeping this in mind, a 'who can finish packaging the fastest' is one competition sure to light a fire under staff.
Thus, production management must think out of the box. One idea is to offer the triumphant postseason winner a permanent (albeit modest) pay raise. Even if the raise in salary is for a token amount that doesn't really affect the company's bottom line, the competition among the players is sure to be fierce.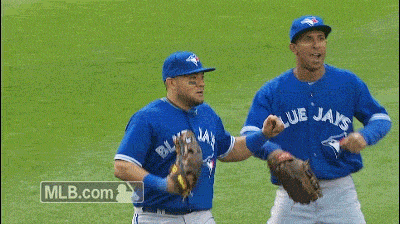 Make sure it's worth the effort
Whatever the format of the playoff, the most important thing is the prize at the end of the competition. Employers must reward winners with something that they covet. So whether the prize is monetary, work related, or role-changing, the playoff simply won't be competitive unless the players are passionate about winning.
Who knows? If a workplace playoff is done right, it could become an annual tradition, much like the World Series. The only question is who will be your company's David Ortiz?
About Matthew Ross
Matthew Ross is a communications and marketing professional, and a sports radio host on TSN 690 Radio Montreal. He has contributed to such outlets as MLB.com, TSN.ca, Askmen.com, and The Montreal Gazette. You can follow him @MatthewWords.
_______
– Follow Workopolis_Hire on Twitter
– Sign up for Hire Education, Workopolis' monthly newsletter
– Post a job on Workopolis now.